The Power of Encouragement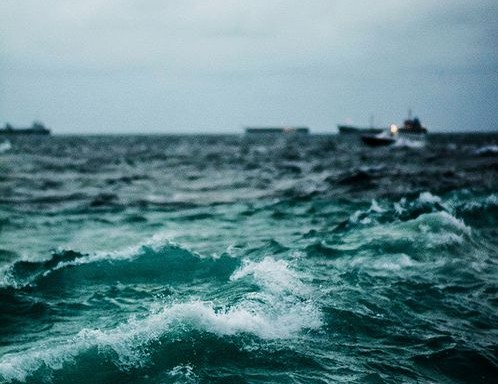 "Everything will be okay, we'll figure it out."
My family repeated the words over and over, consoling me for the third time this year over a major exam - a test with the potential to change my life. Once again, I came short of what I needed to overcome this obstacle in my life...my roadblock wasn't budging.
In the days that followed, I cried and I moped. I asked God why He didn't answer my prayers and in my frustration, I grew angry with Him. I was lost and confused. I felt sorry for myself as I watched people around me grasp opportunities at a pace I wished was my own.
My life was at a standstill and I didn't know where to turn or what to do next.
After allowing me to wallow for a day or two, my family and best friends had enough. With firm, but loving words, they pulled me out of my rut and blanketed me with love and support.
And this, my friends, was exactly what the heavenly Physician ordered: being surrounded by people lifting me up and encouraging me showed me the love my Father in Heaven had for me.
It was in these moments of self-deprecation that I came to understand and appreciate the value of encouragement.
The power of words is no hidden secret. Words can be used to break you and cut you down. Words once said cannot be taken back and sometimes they hurt worse than physical pain. The old adage of sticks and stones doesn't ring true, because words do have the power to hurt and wound.
Let no corrupting talk come out of your mouths, but only such as is good for building up, as fits the occasion, that it may give grace to those who hear." –Ephesians 4:29
But, the beauty lies in words used in a positive light. When they are said with love and seeping with encouragement, they give hope to the receiver.
And on the day I needed it the most that's what I was given. Through the eyes of family and friends I could see the love of Jesus, holding my hand and letting me know that everything would be ok. My eyes were opened to the fact that in His time everything would work out and that what He has planned for my life is much bigger and magnificent than anything I could have planned on my own.
One of the biggest lessons I was blessed with came from a dear friend who refused to let me fall away from my faith. He said to me, "Don't let your circumstances determine your faith. Let your faith determine your circumstances."
[pullquote width="300" float="left"]Don't let your circumstances determine your faith. Let your faith determine your circumstances.[/pullquote]
We all need support and encouragement. Every so often we need someone to tell us that everything will be ok. Other times we need someone to pull us back from the edge of darkness created by the doubts and thoughts in our own minds. You were not created to walk this road alone. Surround yourself with people who drive you to be a better version of yourself.
Surround yourself with people whose faith knows no limits, so that when you are left frustrated and confused, they will act as your compass pointing you back to the true north, Jesus Christ.
At the same time, become a source of encouragement to others. Lift up the spirits of someone who is need through an act of kindness. For we are reflections of Christ on earth, and as such we should love and forgive others as He loves us by sharing the hope that can only be found in Jesus.
Here are a few ideas on how to encourage others around you:
Write letters of encouragement and send them through organizations like More Love Letters or Traveling Postcards. Sometimes when a person is going through something difficult, encouraging words from even the most unexpected avenues is enough to lift one's spirits.
Really ask someone how he or she is doing and take time to listen, advise, and encourage. Being present and actively listening shows someone that you really care about what they have to say.
Send a thank you note to someone or even call someone up to let them know you appreciate them and all they do.
The future is unknown. What may or may not happen can't be anticipated; curveballs will be thrown, obstacles will impede our paths, doors will open and close. Through it all, let us be a steady source of love and encouragement for one another. Let us extend a helping hand to a fallen friend, be a shoulder for others to cry on, but most importantly let us lift one another up to do the great things our Lord has in store for us.
Therefore comfort each other and edify one another, just as you also are doing. -I Thessalonians 5:11
I don't know what the next couple of months or the year holds. I'm still trying to figure out my next step. However, with prayer and a group of supportive, faithful people, I will take steps into the unknown, knowing that the God who led Moses out of Egypt is going before me.
And here's the clincher: where any of us is going, God already is - and the hope that can be found in that thought is comforting, especially when we consider the people He places in our lives - people who will stand with us through the entire journey.
How do you encourage others in your life?
-DM