Christ Restores The Broken Hearted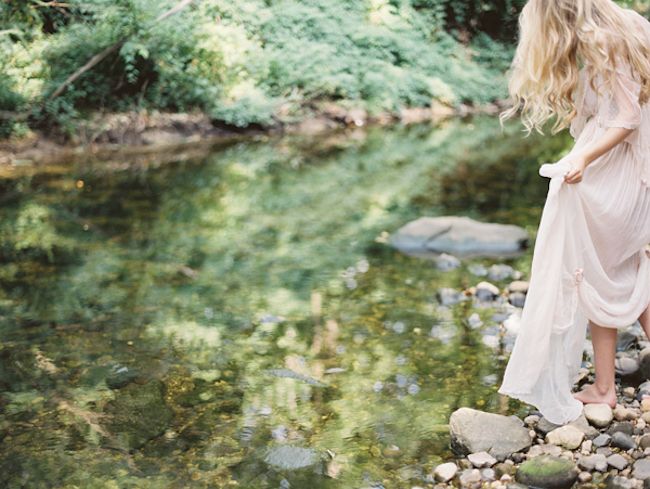 A lot can change in a year. A lot of healing can come in a year, too.
I never thought I would be where I am now. But here I am, a year later. A recently divorced, mother of two who is so completely in love with Jesus.
A little over a year ago, I finally left my abusive husband for the last time. I took my children, our limited belongings, and what was left of my dignity. I was ashamed, broken, and felt like a fool. People warned me about this day. After six years of emotional abusive, manipulation, and heartbreak, I finally mustered the courage to walk away for good. Even if it was for the third or fourth time. I was liberated but rejected. I was relieved, yet heartbroken. I was free, but I felt like damaged goods.
I cried out to Christ, begging for Him to show me why I was going through so much pain and turmoil. Why wasn't I good enough for my husband to change? Didn't I shower him with unconditional love? Even after the affairs came to light? After the constant belittling and occasional pushing? I still loved him despite all of that. I was committed, willing to do whatever it took to save our marriage. So why was I the broken one enduring rejection upon rejection? I couldn't wrap my head around it.
In the moments I spent alone at night, I wept at His feet, angry and hurt. My wounds were too deep and my grief too loud to hear what my gentle Savior was trying to tell me at the time. So He waited patiently for me to be still and listen. When that time finally came, I felt as if I was getting ahold of my life. The Lord was beginning to captivate my heart. I was starting to understand the grieving process He was walking me through.
The journey of my healing was also a journey of the Lord pursuing me.
I realized that I needed to make more of an effort to meet Him where He was calling me. I became more involved in my church. The Holy Spirit led me to become a leader at our youth group. The spiritual fruit I was producing from the fellowship and the discipleship of being plugged in at my church played a major role in my healing. Not only was I walking in obedience to Christ, but it was also helping me find more fulfillment in my life.
After relentless soul-searching, He revealed to me a passion that was buried underneath my identity as an abused woman – I was going to write for His glory, specifically in women's ministries. I found a godly counselor at a non-profit Christian organization whose gentle guidance helped me understand the clear signs of the Holy Spirit's calling on my life. God was using all of these different things to lead me towards restoration.
God's grace led me through the fire. He was there with me then, and He is here with me now. I just needed to let myself be aware of Him by obeying Him even in my time of grief. I had to tune into His presence and let Him show me that He can take what was meant for evil and use it for good (Genesis 50:20 NLT). In the end, I learned that He truly works for those who love Him and are called to His purpose (Romans 8:28 NIV). And even though I left a messy marriage behind, I still took some of that mess with me. I made mistakes in my marriage and I, too, was messy and sinful. But He took me as I was and is using me for something so much greater. My grief is being used to further the kingdom of heaven - to inspire other women and to lead others to Christ. And isn't that what our gracious Father is all about? Loving the messy people while saving their sinful souls?
"The Lord is close to the brokenhearted. He rescues those whose spirits are crushed." -Psalm 34:18 (NLT)
Dearly beloved, are you feeling like a broken, messy soul? Are you crying out to Christ in grief, feeling as if He is far away from you? Wondering and agonizing over why you are going through such pain? The Lord hears you, beautiful. His heart breaks for you and He longs to sweep you off of your feet and away from your hurt. But what if He could do so much more than that? What if He could use you (you!) to be a living, breathing testimony to His love and grace?
Restoration is a wonderful thing that only Christ can give to you.
There is so much hope and overwhelming love found at the feet of Jesus. He alone can take you on the journey of healing. And He alone can reveal your true identity. Not the identity of a beaten, battered wife. Not a shameful woman shackled to her past. Not even a messy, broken soul. But a valuable asset the kingdom of heaven. A woman worthy of love and grace....A precious daughter of the King.
// photo by laura gordon via the dust jacket