Gift Ideas for Long Distance Relationships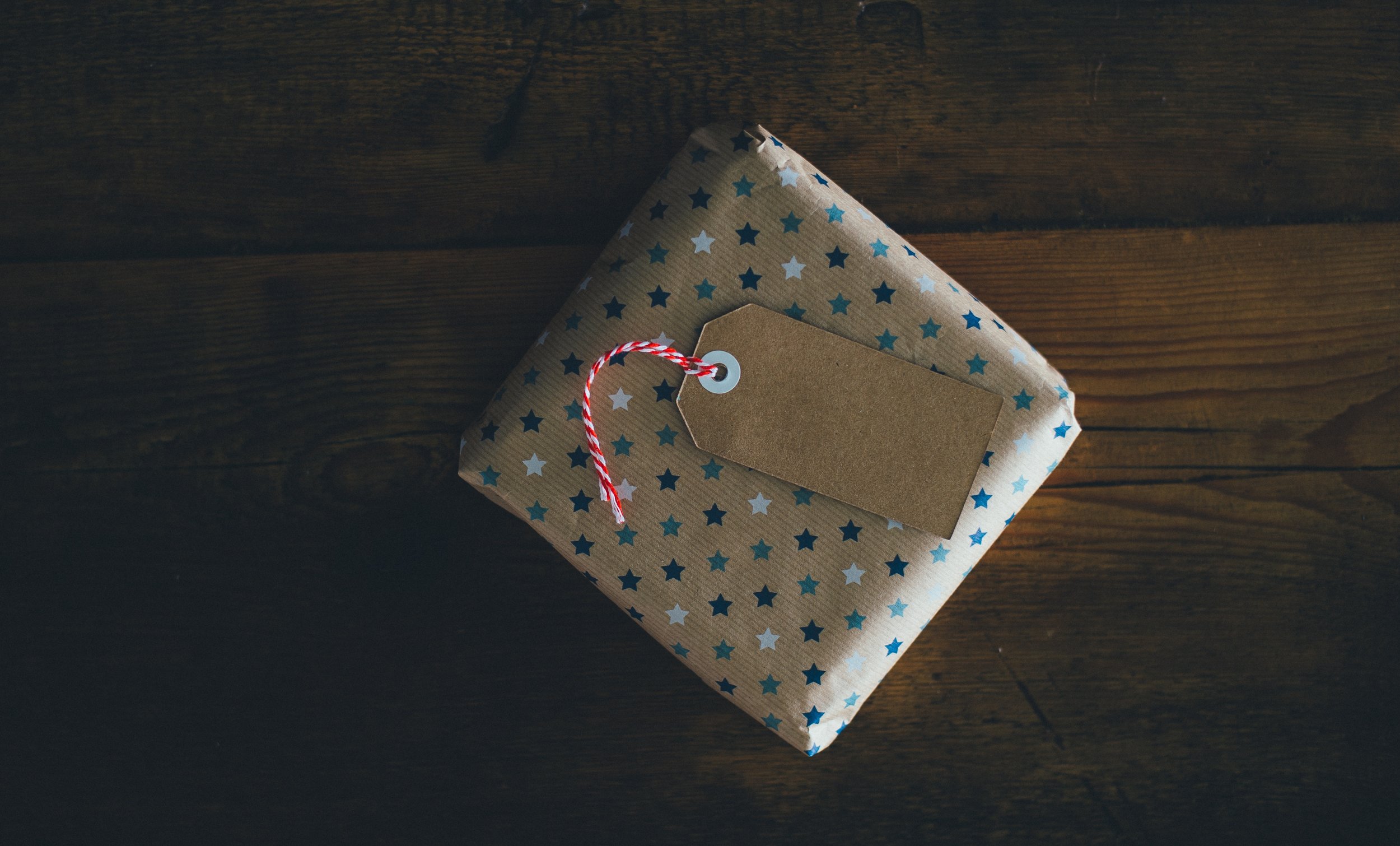 For years, I dreamed about finding the right guy and building a wonderful relationship with him. My dream love story was always the stereotypical one – a nice guy becomes interested in me, we begin dating, we go to each other's family events and holidays, we fall in love, get engaged, plan a beautiful wedding together, and get married.
But God's dream for me was different. His plan for my love life involved a long-distance relationship. Throughout college, my boyfriend, Kaleb, and I did not see each other all the time or go to all of each other's family events and holidays. And when we did see each other, it was a constant balance between getting necessary things done such as wedding planning (once we were engaged) and enjoying being in the same place at the same time.
Chances are, many of you reading this completely understand my situation. In fact, according to a study by  longdistancerelationships.net, one in every seven college relationships is long distance and approximately 15 million people in the United States were in a long distance relationship at the time of the study. More and more young women are facing the challenges of maintaining a relationship across state lines.
Kaleb and I started out just being as far away as South Carolina and Georgia, but three months after we were engaged, my fiancé moved to the opposite side of the country (to Oregon!). Throughout this move, we've learned that maintaining a relationship while living 2,696 miles apart takes intentional effort, mixed with a good bit of creativity.
Keeping up a relationship that involves no personal time together presents multiple obstacles.  Sometimes, even talking on the phone can be a challenge when you're trying to balance two different time zones. I discovered that when we struggled to find time to talk, it helped to maximize my own free time by making something special for him that he could open during his own free time, resolving the time-zone problem. Here are my favorite ideas for gifts for a long distance beau.
Marriage Field Set
Order the Marriage Field Guide journals from Val Marie Paper. Whether you're dating with an eye towards marriage or already engaged, Val created this journal set to increase the communication in relationships and to help couples understand each other's expectations. Often, couples can get so swept up in the romance that we forget to talk about things like what legacies we want to leave as a family, finances or figuring out ways the best ways to express love to each other (more about that below). The journal set features a blush copy for the bride and a pine green for the groom, but since the inside context is the same, you can work through the journals together even when you're on opposite coasts or different continents! Disclaimer: I haven't personally tried this journal set but it sounds like a lovely idea!
Jar of Notes
If you do not have a lot of money to spend on a gift, this idea is for you! Not only is it cheap, but it's also customizable. The basic idea is to give a collection of short notes that he can go through one day at a time. The notes can contain anything from jokes, to things you love about him, encouraging Bible verses, or sappy love quotes. Variety keeps thing interesting. Next time you see him, consider giving him a mason jar filled with just enough notes to open one every day until you see each other again. Or if you'd rather not wait until you see him next, you could mail him an envelope filled with them and instructions for how to go through them.
Personalized Puzzle
The personalization options are endless with this one! You could make the puzzle say a message, show a picture of you two, or both! With online tools like Artscow, Snapfish, and Shutterfly, creating these puzzles can be a breeze, as long as you don't overcomplicate it! (Hint: If you want both a photo and message like mine below, the easiest way is to create the design yourself on Photoshop, save it as an image, and upload it as a single design.)
The next call for creativity is in how you present it to him. You could take the puzzle apart, dump the pieces in a small craft box from Hobby Lobby, print out a picture of the design, and use modge podge to attach it to the top of the box. Then he can assemble the puzzle, with a picture as a guide.
Or you could mail a couple pieces to him every day or send several pieces each week, so he can assemble the puzzle over time. Talk about suspense! You could even write little notes on the back of each piece you send.
The puzzle I made for Kaleb's one-year anniversary gift is now framed and hanging on his bedroom wall. I think it's safe to say he liked it!
Open When Letters
These are my personal favorite. There's no limit to how creative and personal these can be. Even though you can't physically be with your boyfriend when he goes through life's normal ups and downs, "open when" letters allow him to still have a piece of you with him in those moments.
Examples of letters:
Open when you've had a bad day
Open when you're missing me so much it hurts
Open when you need a laugh
Open when you're thinking about our future
Open when you're mad at me
Open when you're bored
Open when you're stressed
And the list goes on and on.
The contents of each letter is entirely up to you. Again, you're able to choose how demanding and time-intensive this gift is. I chose to go all out with mine. They took hours to finish, but I was thrilled with the result, and so was Kaleb!
I customized all of the letters according to our relationship—the things I knew he liked and moments that related to us somehow. For example, I knew that Kaleb's love language is "words of affirmation" (If you and your boyfriend haven't taken the Love Languages Quiz, you definitely should!). So, I made a letter entitled "Open when you need words of affirmation." I cut up several pieces of paper and wrote affirming words for him on each one, then stuffed the envelope with all the little pieces. The effort and personalization was completely worth it, because that letter was his favorite by far!
For the "Open when you're bored" letter, I created a crossword puzzle with questions about special moments in our relationship so far. I also included a partially filled-out bucket list for us with blank spaces for him to fill in.
The "Open when you're stressed" one contained a short letter from me with a pep talk and encouraging verses.
Handmade cards or word games, pictures of the two of you, riddles, small candies or sticks of gum, sweet notes, written memories or dreams for the future, and handmade storybooks about your love story are all wonderful ideas for these letters.
Your significant other will truly appreciate these letters and enjoy opening them when the right moment comes. And you'll be able to be there for him during his highs and lows.
---
Although sending these gifts is not the same as giving them to your boyfriend or fiancé in person, he will love the time, thoughtfulness, and intentionality behind them. And he will especially love how they reflect the heart of the woman he fell in love with. These gifts are wonderful for you too, because they give you a way to be there with him during his day, even if it's just through giving daily notes.
These gifts are not only fun to open, but also fun to give.  Enjoy putting these together and pouring your heart into them!
What gifts do you enjoy sending to your loved one if you've ever been in a long-distance relationship?