What is your foundation? (Not the make-up kind, the God kind!)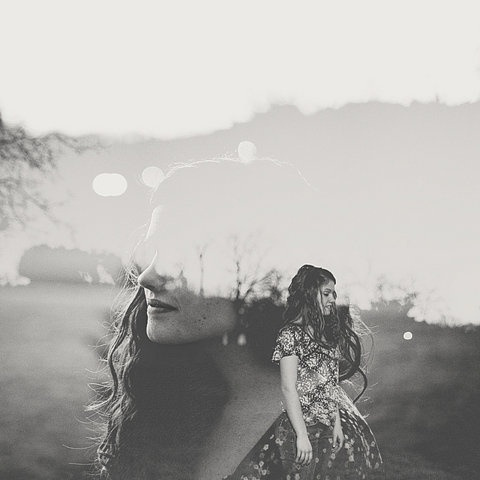 Lately, God has been teaching me about the importance of a foundation on the Lord. It's a topic that is addressed several times in the Bible - it's a popular topic for sermons, Bible studies and overall Christian discussion - you know verses like this:
Therefore whoever hears these sayings of Mine, and does them, I will liken him to a wise man who built his house on the rock; and the rain descended, the floods came, and the winds blew and beat on that house; and it did not fall, for it was founded on the rock. -Matthew 7:24-25
Some version of this text appears in each of the Gospels a few times and is scattered in much of the New Testament. And because I grew up in a Christian home, I thought I had this topic down, but lately Jesus has been showing me a different way of looking at it. The gist of which is this:
Part I. If everything you had, was stripped away - your family, job, income, health, everything - what would remain?

Part II. What is your driving motivation in life - what indicates that you're happy? Successful? Is it your material possessions? A coveted job title? Well-behaved and successful children?
PART I: The Ultimate Test
I think Job is the poster child of Part I - I can't wait to divulge into the book of Job later this year - I've never read it all the way because, honestly, I've been avoiding thinking about this topic and something like that happening to me. It's like the ultimate test of your relationship with God - Job passed, but will I?
To recap the story of Job - he was a blessed and righteous man, one that God himself describes as - "none like him on the earth, a blameless and upright man, one who fears God and shuns evil" (Job 1:8) and one day Satan told God that surely, if God took His blessings and protection away from Job, that Job would also turn away from God. And God accepted the challenge and gave Satan room to do his thing - and he did - in a matter of days, Job lost everything - his entire estate, all of his children died in one day, his friends deserted him, he lost his health, business and everything else that he had.
Job was left alone, penniless, sick and broken - he was mocked and judged by his friends and community. Can you say rock bottom? In polite society, we avoid eye contact with people like that and pretend they don't exist. And this was supposedly a man of God.
And this is where Job's foundation is revealed - in all these troubles, he turns to one and only one source - the Lord. He prays and weeps before the Lord for comfort and grace, but he also praises Him - yes, despite not having anything and hitting rock bottom, Job praised the Lord.
Then Job answered the Lord and said: 'I know that You can do everything, and that no purpose of Yours can be withheld from You.' -Job 42:1-2
This is trust, guys. Job knew that God has a reason for everything - He gives and He takes away. He is God and He has everything under His control. I imagine, that's why Job was able to withstand these tests of Satan - he knew what his foundation was.
PART II: The Conditional Relationship
Jesus answered them and said, 'Most assuredly, I say to you , you seek Me, not because you saw the signs, but because you ate of the loaves and were filled.' -John 6:27.
Like these people, we often obey God or even attend church for the wrong reasons - like because we want to receive His blessings. If we fit the bill of society's perfect Christian - weekly church attendance, a few donations and a Christian vocabulary - we expect God to reward us, as if we're doing Him a favor.
And, if instead something bad happens to us - we freak out, sometimes to the point of completely giving up on God. I'm sure you know of those people - the God-fearing guy who lost his young wife to cancer and now refuses to even utter the word God, let alone grace the doors of his church or the CEO who lost everything in the financial crash of 2009 and committed suicide despite her life long dedication to philanthropy and weekly Bible studies.
Too often our desires become our foundation instead of the Lord - even while we're serving Him, going to church and leading an overall Christian life - our need for happiness, success and/or approval can seep into our foundation and take over like a dreaded virus. And we don't even notice until it's stripped away and by then, it's often too late.
I loved this post that Susan wrote about defeating "What if...". Although her point was about tackling fears, I picked up the idea of "Even if..." as part of my "foundation education":
God has the ability and the desire to save, but even if He doesn't, because our interpretations of what would rescue us are not always the best ways in God's eyes, we will worship Him regardless of the benefits it brings us.
I love that phrasing and I've been using this trick to try to figure out my foundation.
CONCLUSION & HOW TO FIGURE OUT YOUR FOUNDATION:
Too often, my prayers and time with God turns into making a list of dreams and needs, demands. And if God doesn't seem to answer them in the time frame I need it, I sometimes began to doubt and even get a bit disappointed in Him. I mean, I asked in faith and He promised. It's this trap of putting conditions on your trust and faith in God - if this, then that kind of bribery.
So lately, when I fall into that mindset of asking or feeling disappointment, I dwell on this: Even if the Lord doesn't grant this request, I will accept it and worship Him, because this is His will.
Over and over,  Jesus says in the Gospels: "for I know where I come from and where I am going..." (John 8:14). I must live this way to - I know I am the child of God, I know what I was created to do and I know where my true home is. This is my foundation.
And bringing it back to Part I: Even if He chooses to take it all away and even if bad things happen in my life - like crashing my car while feeling spiritually secure (totally happened last week, btw) - even then I will remain loyal and joyful in Him, because He is my foundation - He is all I need.
It sounds simple, but I'm finding it hard to do. Still, with each time that I repeat this message, it begins to ring a bit more authentic and familiar. And in the process I've learned a bit more about my foundation and that it isn't entirely built on the Lord right now. But, now that I know that, the Lord and I can work on it.
What is YOUR foundation? What is your life built on? What drives you? And, if it was all stripped away, what would remain?
For no other foundation can anyone lay than that which is laid, which is Jesus Christ. Now if anyone builds on this foundation with gold, silver, precious, stones, wood, hay, straw, each one's work will be revealed by fire; and the fire will test each one's work, of what sort it is. If anyone's work which he has built on it endures, he will receive a reward... -1 Cor. 3:11-14
-Y
PS // This blog post on how to study the Bible has sorta been popular on Pinterest. And although I'm thrilled to have some new faces stop by the blog (welcome lovely person - do say hello because I really want to meet you and not in a creepy way!), but I am humbled that people are seeking to deepen their relationship with the Lord through the Scriptures. It inspires me to renew my time spent reading His word. :)