Why You Should Make a "Not-To-Do" List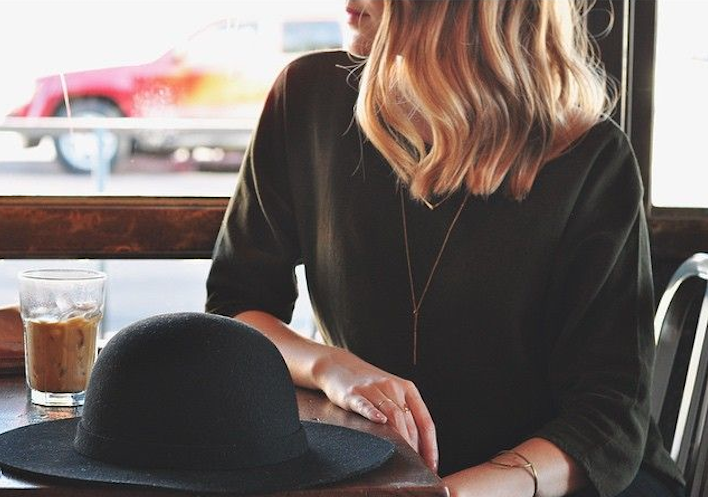 As women, we live under incredible pressure to fill up our schedules and cross out our to-do lists. The world, and sadly sometimes even our well-meaning friends, family, and churches, tell us we're only being real Christian women if we are doing something, anything. I admit, I have often been guilted into volunteering for a project, mission trip or a babysitting gig, all in the name of being a Godly woman.
My life got to the point where I would get depressed if I wasn't doing something productive. If my date book wasn't filled with Bible studies or volunteer meetings I wondered if I was really doing anything of value for the Lord. I would beat myself up and beg the Lord to forgive me for my lukewarmness.
On the flip-side, I was exhausted. After all my running around, I was too tired at the end of the day to do anything I actually wanted to do. There were piles of books I wanted to read, places I wanted to travel, and that laptop I wanted to buy that I was too tired or broke to do.
Enter Jesus in Luke 10. Mary and Martha were sisters and He was at their house for dinner. We've talked about these sisters before, but to refresh your memory, the Scriptures tell us Mary was with the other disciples, sitting cross-legged on the carpet, leaning back against a couch, family dog on her lap, listening to all of Jesus's stories and teachings. (Okay, so that's how I have always imagined it.) Meanwhile, Martha was figuring out what she was going to make for dinner. (Because that's what I would have been doing.) Fed up and tired Martha finally goes to Jesus:
"Lord, don't you care that my sister has left me to do the work by myself? Tell her to help me!"
"Martha, Martha," the Lord answered, "you are worried and upset about many things, but few things are needed — or indeed only one. Mary has chosen what is better, and it will not be taken away from her." -Luke 10:40-42
Insert gasp here.
Didn't Jesus care about poor Martha? Why didn't He make Mary get up and help? Why didn't He roll His own sleeves up to chop veggies or set the table? I mean, He was supposed to be showing Christian service here!
I am learning that Jesus also had a "Not-To-Do" list. He had a mission to love, heal, and share the Kingdom. I'm sure that every once in a while He may have offered to help clean up (He was still human) but it wasn't His main objective. He didn't beat Himself up over it if some housekeeping tasks didn't get done.
So the past two years have been a lesson for me in learning how to not do. I very literally wrote up a "Not To-Do" list back in January. Here's a snippet of it:
I will not clean when I could be reading or writing.
I will not make any more excuses about my weight.
I will not meet with people who don't add value to my life.
I will not eat out when I can eat at home or pack a lunch.
I will not feel guilty about buying something for myself.
It has not been an easy journey this year, but it has been a deeply fulfilling one. I've given the Holy Spirit permission to remind me of my motivations for doing certain things. For example, am I volunteering as a nursery worker because I really want to spend time with babies or because no one else is and I feel bad about it? If I can't wholeheartedly say that I'm doing something because I really want to, then I haven't done it this year.
My "Not To-Do" list exists because there are things I'd rather spend my time and energy on:
I will read part of a book, write in my blog or journal every day.
I will work-out four times a week.
I will engage with people whom I can learn from or develop deep friendships with.
I will save my money for big-price items and vacations.
And where am I almost 10 months later?
My schedule is more flexible, my body is stronger, my friendships deeper, my thoughts clearer, my soul more at rest.
Without a thousand things cluttering up my to-do list, I have been able to focus on the few things that are important to me.
I have read one book a month and written in my blog regularly.
I have dropped two dress sizes.
I have had time for weekly date nights with my husband.
I have cultivated a deep friendship with two Godly women.
I have bought a new (much-needed) laptop for my writing projects.
I know it's been worth it.
As we approach the season of holidays and finals, give yourself permission to not do this year.
Make a commitment -- a commitment to not commit, because what you don't do with your time is just as important as what you do.
// image via.