A Resumé of Consistency During Changing Seasons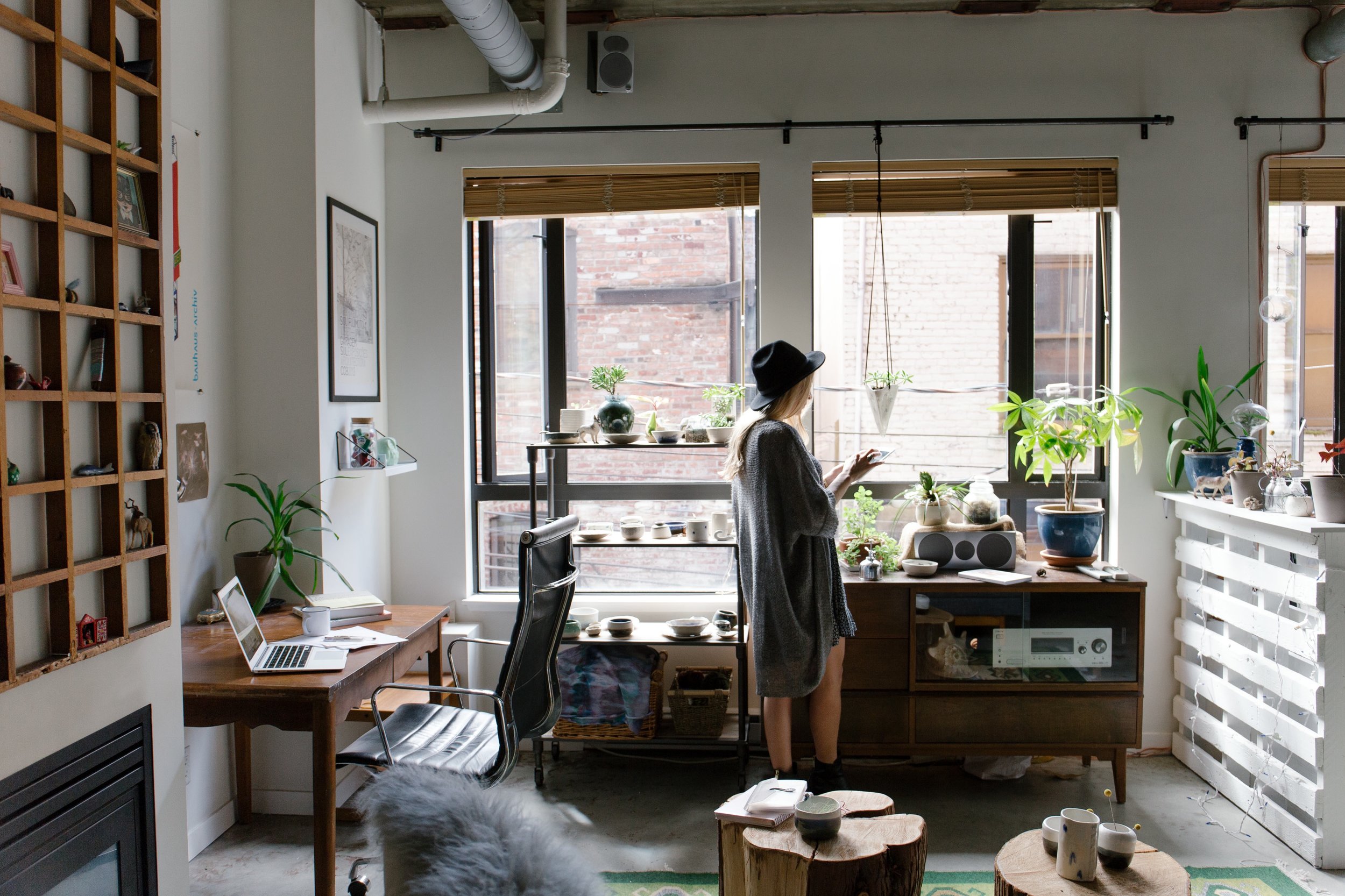 We all experience different seasons in our lives. And with changing seasons often comes uncertainty. We experience fear, doubt, sadness, confusion, loneliness, or worry. When our circumstances become evidently inconsistent, to whom can we turn to escape these paralyzing emotions? I'd like to submit a resumé of One who Is.
There has only been one individual who has ever been recorded to calm a raging storm, and that is our Lord Jesus. The account in the gospel of Mark reads:
And a great windstorm arose, and the waves beat into the boat, so that it was already filling. But He was in the stern, asleep on a pillow. And they woke Him and said to Him, "Teacher, do You not care that we are perishing?" Then He arose and rebuked the wind, and said to the sea, "Peace, be still!" And the wind ceased and there was a great calm. But He said to them, "Why are you so fearful? How is it that you have no faith?" -Mark 4:37-40
God is Powerful. It is so convicting to realize that the reason we fear in moments like these is because we lack faith. Instead of placing faith in God, our Savior, we are consumed by fear of the storms we encounter in our lives. However, reading this account in the gospels reminds us that God alone is able to calm the wind and waves around us. We only need faith in Him. Hebrews 13:8 tells us that "Jesus Christ is the same yesterday, today, and forever." God never changes. Life's seasons constantly shift, and Satan creeps in with emotions that try to tear our faith from its source in God.
The fear that filled the disciples, and the fear that fills us, along with other emotions we experience during times of change, are not from God. It is a scriptural concept that what is not from God is from the evil one. 1 John 3:10 sums up an incredible passage contrasting children of sin and children of righteousness: "In this the children of God and the children of the devil are manifest: Whoever does not practice righteousness is not of God…" In Joshua 1:9, God says "Have I not commanded you? Be strong and of good courage; do not be afraid, nor be dismayed, for the Lord your God is with you wherever you go." As children of God, we do not have any validation for fear, because God is Love.
There is no fear in love; but perfect love casts out fear… -1 John 4:18
When we doubt, we are doubting the ability of God to lead us and protect us through our struggles. Satan is elated when we are so blinded by our current doubts that we neglect to see how many trials God has carried us through in the past. We must have wisdom to ask God to take away the doubts. The writer of the epistle of James states, "But let him ask in faith, with no doubting, for he who doubts is like a wave of the sea driven and tossed by the wind. For let not that man suppose that he will receive anything from the Lord; he is a double-minded man, unstable in all his ways" (James 1:6-8).
We cannot avoid trials and affliction, even as followers of Christ. There will be times for sadness in our lives, especially during times of change.
The Lord is near to those who have a broken heart, and saves such as have a contrite spirit. Many are the afflictions of the righteous, but the Lord delivers him out of them all. -Psalm 34:18-19
Furthermore, "in the world you will have tribulation; but be of good cheer, I have overcome the world." (John 16:33). God has overcome these battles we face. He knows the outcome and sees that it will be used to glorify Him. Through faith, we can find hope, even in the most despairing of situations. Romans 15:13 says, "Now may the God of hope fill you will all joy and peace in believing, that you may abound in hope by the power of the Holy Spirit." The psalmist writes, "You have put gladness in my heart, more than in the season that their grain and wine increased" (Psalm 4:7).  Joy does not come from an abundance of material things, but rather God puts joy in our hearts. If we have faith that He hears us, we can ask Him today to fill our hearts with joy.
What about when our thoughts are muddled in confusion? The path we have chosen may be dark and convoluted. Here are some encouraging words:
"For God is not the author of confusion but of peace, as in all the churches of the saints" (1 Corinthians 14:33).
He offers us understanding: "Consider what I say, and may the Lord will give you understanding in all things" (2 Timothy 2:7).
Psalm 119:144 exemplifies, "Give me understanding, and I shall live."
We can't always rely on our own understanding since we are a mankind prone to evil and misinterpretation. We need God to give us clarity during times of confusion in our lives.
How many times do we feel alone in our struggles? As if, no one knows or understands the pain we are going through. Deuteronomy 31:6 tells us to "be strong and of good courage, do not fear nor be afraid…for the Lord your God, He is the One who goes with you. He will not leave you nor forsake you." Not only is He with us today during this changing life-season, but He will be with us for all our life changes. Jesus promised His disciples in Matthew 28:20, "…I am with you always, even to the end of the age."
Worry is pointless. We know this, yet so many of us are guilty of worry and discontentment. In Matthew 6:34, Jesus pleads, "Do not worry about tomorrow, for tomorrow will worry about its own things. Sufficient for the day is its own trouble." Trust, thus, is the most worthwhile demonstration of our faith.
You will keep him in perfect peace, whose mind is stayed on You, because he trusts in You. -Isaiah 26:3
How beautiful would it be, to be in perfect peace? Though we may think of peace on Earth, it can only be made complete through trust in Jesus and His plans for us. We must strive to accept this peace, which can overcome all the Satan-derived emotions accompanying the life-changing situations we experience.
And the peace of God, which surpasses all understanding, will guard your hearts and minds through Christ Jesus. -Philippians 4:7
I'd like to share one final passage with those of you with the stamina to read to the end of this resumé of the One who can be our guide throughout our changing life-seasons.
Therefore humble yourselves under the mighty hand of God that He may exalt you in due time, casting all your care upon Him, for He cares for you. Be sober, be vigilant; because your adversary the devil walks about like a roaring lion, seeking whom he may devour. Resist him, steadfast in the faith, knowing that the same sufferings are being experienced by your brotherhood in the world. But may the God of all grace, who called us to His eternal glory by Christ Jesus, after you have suffered a while, perfect, establish, strengthen, and settle you. To Him be the glory and dominion forever and ever.  Amen. -1 Peter 5:6-11
Let us be challenged to continue to grow in our faith in a perfect God. Remember who He is when fear, doubt, sadness, confusion, loneliness, and worry start to fill our hearts. God is powerful. God is unchanging. God is love. God is a giver of joy. God is faithful. God is with us. God is peace. But above all, during our changing life-seasons: GOD IS. The implication is that these two words don't require any finishing remarks.